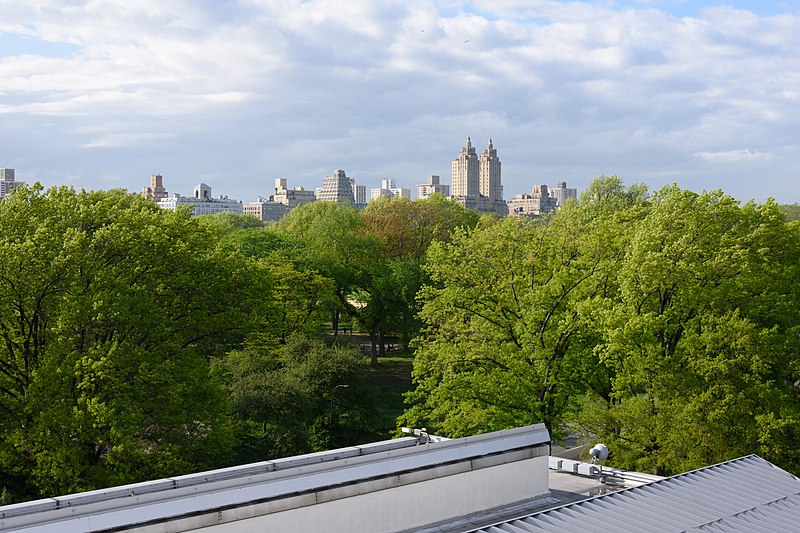 Governor Kathy Hochul today announced that the New York State Office for the Prevention of Domestic Violence (OPDV) will create, develop and launch a training program for public-facing
employees of the Office of Parks, Recreation and Historic Preservation, and the Department of Environmental Conservation. This partnership among state agencies recognizes the importance of engaging and training non-traditional allies to identify and respond to any victim who needs help, with the goal of providing better access to safety, resources and support to save lives.
"Domestic violence is something I have worked to prevent throughout my entire life, and with my mother, I started a transitional home for survivors and their families," Governor Hochul said. "As Governor, I will continue to enact policies that not only provide state employees the training they need to help identify instances of domestic violence and help protect survivors, but help make New York State a safer place for all."
OPDV will develop the training with the goal of delivering it prior to Spring 2022, when many of the state's parks, campgrounds and recreational areas, which serve millions of patrons annually, reopen for the season. In addition to engaging new state partners in the fight to end domestic and gender-based violence, the training further advances the state's work to transform the service delivery system throughout New York State to one that is survivor-centered, trauma-informed and culturally responsive for all victims and survivors. 
The training will cover the dynamics of all forms of gender-based violence so that public-facing DEC and Parks employees are better equipped to respond to incidents and assist individuals who need help. By extending the availability of assistance beyond the existing network of traditional service providers, survivors will know that they can get help accessing resources they need regardless of the state system or service they are accessing. 
OPDV Executive Director Kelli Owens said, "We must start engaging more allies in the effort to prevent gender-based violence. It only takes one person to make a difference in a survivor's life. When all parts of public-facing systems understand the impact and consequences of gender-based violence, especially as it relates to marginalized communities, we increase the likelihood that an individual will find a path out of abuse. I thank Governor Hochul for her steadfast commitment to preventing domestic violence and for her leadership on ensuring that survivors have the support they need."
To combat domestic violence and create safety for all survivors, there is a critical need for a better understanding of domestic violence across all systems, the cultural intersections of domestic and sexual violence and the challenges that individuals, especially those from marginalized communities, face in accessing services. This training will explore these intersections and engage with organizations that specifically assist individuals in traditionally underserved communities and are led by individuals with those voices. 
The Office of Parks, Recreation and Historic Preservation estimates that about 450 public-facing staff will undergo the training, while another 100 DEC staff members who regularly interact with the public will be trained. In addition, State Park Police, DEC Environmental Conservation Police Officers (ECOs) and Forest Rangers will continue to receive training to recognize the signs of domestic violence during their interactions with the public. Forest Rangers and ECOs interact with thousands of visitors to state lands and sites each year, including the Adirondack and Catskill Parks.
State Parks Commissioner Erik Kulleseid said, "The training with the Office for the Prevention of Domestic Violence will strengthen our state's response to domestic and gender-based violence - and support our work to help everyone feel safe and welcome while visiting our State Parks. I applaud Governor Hochul for her proactive approach to ending domestic violence and her steadfast support for its survivors."
DEC Commissioner Basil Seggos said, "Governor Hochul has been a fierce advocate for the victims of domestic violence her entire life. Inspired by her mother's work with domestic violence survivors, the Governor gained a deep understanding of the issues surrounding domestic violence and the resources and strategies needed to effectively combat it. With a surge in domestic violence driven in part by the pandemic, it's imperative that we increase our capacity to recognize and prevent these incidents. DEC is proud to partner with the State Office for the Prevention of Domestic Violence and our colleagues at the Office of Parks, Recreation and Historic Preservation to better educate and equip individuals who regularly interact with the public with the training and tools necessary to identify domestic violence before it's too late."  
The Office of Parks, Recreation and Historic Preservation oversees more than 250 individual parks, historic sites, recreational trails, and boat launches, which are visited by 78 million people annually. Visit parks.ny.gov for more information.
The Department of Environmental Conservation manages and oversees nearly five million acres of public lands. DEC operates 52 campgrounds and five day-use areas in the Adirondack and Catskill forest preserves that provide a wide variety of visitor experiences.
The Office for the Prevention of Domestic Violence is the country's only executive level state agency dedicated to the issue of domestic violence. The state's Domestic and Sexual Violence Hotline is available 24/7: 800-942-6906 (call), 844-997-2121 (text) or @opdv.ny.gov (chat). Last year, the state and local hotlines received more than 250,000 calls for assistance.
The Office of Victim Services also funds a network of more than 212 community-based programs that provide direct services to victims of crime and their families. The programs also help any victim of crime apply for compensation and other assistance from the agency, which is a safety net for individuals who have no other resources. Photo by King of Hearts, Wikimedia commons.