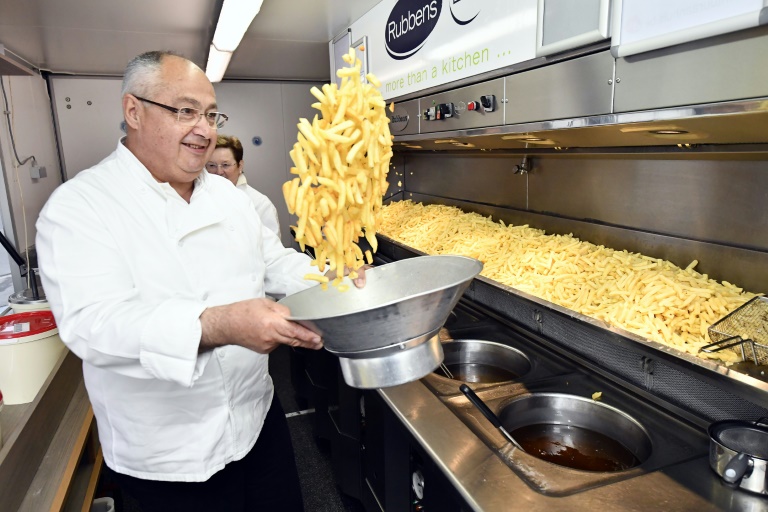 The EU's top trade official said efforts to reason with Colombia had failed, with Bogota insisting on imposing tariffs on fry exports from Belgian, Dutch and German businesses.
"I have given instructions (…) to initiate as soon as possible a dispute in the framework of the WTO against Colombia," EU Trade Commissioner Cecilia Malmstrom told reporters.
The Colombian tariffs "are unfair" and "harm companies" in the three countries, she alleged.
The potato was first farmed in the Andes mountains of South America, but once it is chipped and fried, Belgium claims it as its own — and exports it to back to consumers in its ancestral home.
Despite being widely dubbed "French", fries are a prized product in Belgium and its frites culture was added to the UNESCO cultural treasures list last year.
Colombia, however, accuses the Europeans of dumping cheap frozen chips — known locally as papas — on its market and undercutting struggling local producers.
Belgian firms deny this, and Foreign Minister Didier Reynders had pressured the European Commission to fight back.
Malmstrom, who handles foreign trade matters for the EU's 28 member states, said dozens of attempts were made to reach an agreement with the Colombian government. "But all efforts have failed," she added.
Belgium's potato processing sector has sprouted to become the biggest in the world in recent years.
It has jumped from 500,000 tonnes in 1990 to 5.1 million tonnes in 2018 to 150 countries, according to Belgapom, the country's potato producer association.
More than 90 percent of production is destined for export and one third of that goes outside Europe. AFP
"We are very happy," Romain Cools of Belgapom told AFP. "Colombia's measures were unfair. They were protectionism."