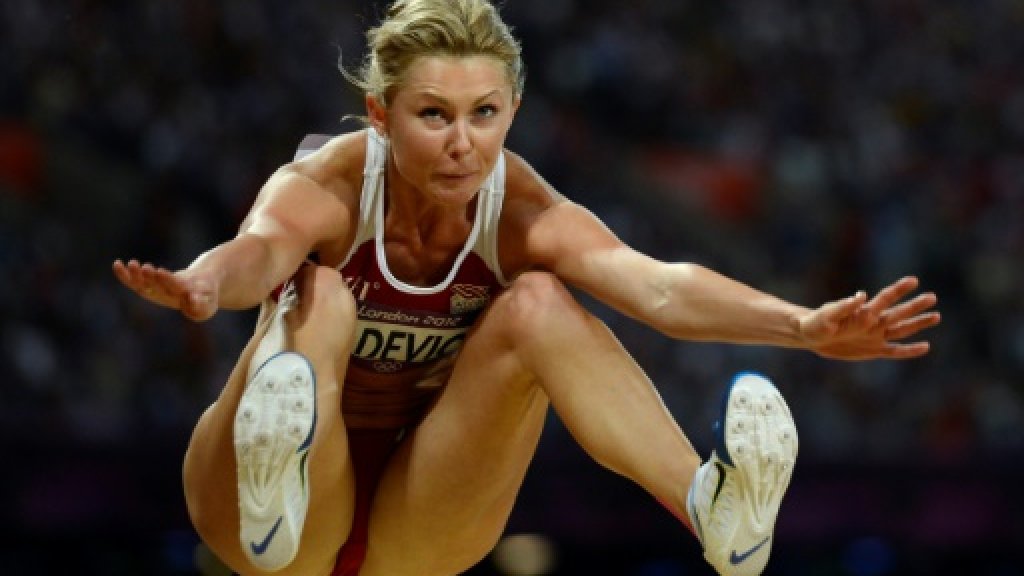 Latvia's Ineta Radevica has become the fourth competitor in the 2012 London Olympics women's long-jump final to be disqualified for doping after the International
Olympic Committee said on Friday that steroids had been found in a retest of her sample from the Games.
The sample revealed traces of oxandrolone, a steroid.
Radevica was European champion in 2010 and finished second in the World Championships in Daegu in 2011.
In London, she finished fourth, one centimetre behind bronze medallist Janay DeLoach of the United States.
The event was won by American Brittney Reese with Russian Yelena Sokolova second.
The London final started with only 11 competitors after Turkish jumper Karin Mey Melis, who was third in qualification, tested positive for the steroid testosterone.
Retests of samples from Russian Anna Nazarova, who was fifth, and Belarusian Nastassia Myronchyk-Ivanova, seventh, revealed another, steroid turinabol. Both have been retrospectively disqualified.
Ukrainian Marharyta Tverdohlib, who did not reach the final, has also been disqualified. She finished 26th in the qualifications despite the presence of turinabol and another steroid, stanozolol, in her retested sample.
The IOC also said that a retest on a sample from Armenian weightlifter Meline Daluzyan, a former European champion, had shown stanozolol. Daluzyan was unable to set a total when she lifted in the 63kg class at the London Games.
Since the IOC announced a retesting program in November using "the most recent scientific methods" more than 50 additional athletes have tested positives and more than 20 medals have been withdrawn.
During the Games, 10 competitors were disqualified for failed dope tests. AFP